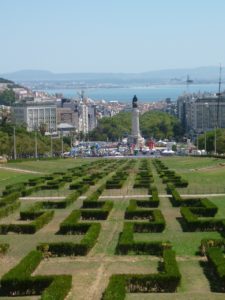 Seit drei Monaten ist Jonas nun bei beta-i in Lissabon. Was er im Dezember alles erlebt, gelernt und erfahren hat, teilt er uns mit.
New month, new challenges.
It's the beginning of January already and last month has been, both, insightful and exhausting. In the last month's report I announced that I switched my undertaking due to my newfound passion for social impact, the project's possibility to affect many other lives positively and, well, the fact that my old project won't provide the opportunity to sustain myself long-term. In this piece I want to explain more about the challenges that I faced when tackling the new idea and what I did to overcome them.
The first and biggest problem was to define the exact problem I am tackling. While this sounds easy, it is actually a really hard thing to do. Jonas in Lissabon – Teil 3 weiterlesen →