Unsere Jungunternehmerin Aimilia ist nun schon seit 2 Monaten in Griechenland und hat ihre ersten selbstständigen Aufgaben für ihren Gastunternehmer durchgeführt. Welche das sind, erzählt sie uns selbst.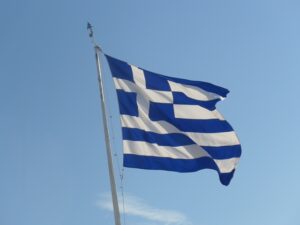 Second month in Greece and I am very happy experiencing all these new things. As September began I had to recruit Interns to join us for an Erasmus+ programme that took place on 14th-24th September. I was very happy because my Host was very proud of my choices. So the first 14 days of September I had to deal with the recruiting of an Intern and also to explain the area of responsibilities of the Intern for the Erasmus+ Programme.

For the period 14th-24th I was a member of the hosts of the Erasmus programm "Start up your brand". It was a unique experience since I have never taken part in an Erasmus+ Programme. I had the chance to meet many people from different places such as Latvia, France Bulgarien etc. and get to know young entrepreneurs from all over the world but also social Enterprises in Greece such as KINITRO or Social Hackers Academy. It was a great opportunity for me because I have communicated with so many different people and we have discussed about a possible cooperation in the future.
My role in this Programme wasn't so far from my role at Solidarity Mission. I had to
communicate closely with the participants so that I can confirm that everybody is satisfied with the Programme and to facilitate a solution, in case of a Conflict or a Problem. Since the Programme is finished I have arranged an appointment with my Host so we can exchange a brief feedback and discuss how this experience can help me with my own organization.