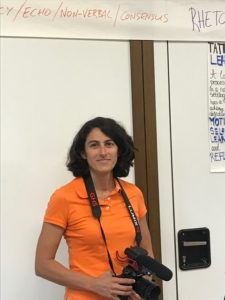 Seit nunmehr zwei Monaten ist Vesselina bei SuperSocial in Wien. Viele neue Programme hat sie dabei kennengelernt und ein Event hat ihr besonders gut gefallen.
Like my first month in Vienna, the second one was full of exciting projects. One which particularly inspired me was the "You facilitating you" programme that was focusing on working with young people and providing leadership skills. The trainer and founder of the concept, Nik Paddison, a very competent youth worker was able not only to show ways how to energize and motivate young people, but also provided us with presentation skills and trained to develop own constructive facilitating concepts . Being on the one hand participant in the programme and on the other hand responsible for the final image video, I could at the same time develop my leadership and my videography skills.
During the office days, I could look closer into the facebook algorythm and by supporting Mathias with different tasks, I could learn even more in detail how to build and maintain successfully an organic social media community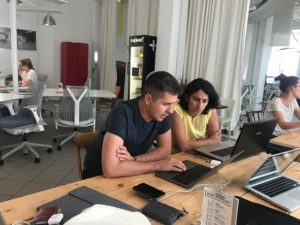 . I had the chance to work with Canva, a versatile, design programme that can be used for different digital purposes. At the same time, I started developping my own concept for videos in social media. Especially Mathias' Storytelling presentation gave me a lot of inspiration. I am however still doing a lot of research and working on this. In September we will continue discussing this so that I can finalize it with the help of my host's constructive feedback.
Of course, I am still enjoying amazing Vienna, visiting the unique natural historical museum, the butterfly museum. Or just hanging out in the evening and listening to the great concerts and opera shown on the large screen infront of the town hall.