Auch für Sadyk ist nach 6 Monaten Schluss. Sein Erasmus für Jungunternehmer-Aufenthalt in Granada ist im Juli zu Ende gegangen. Hier könnt ihr seinen letzten Bericht lesen: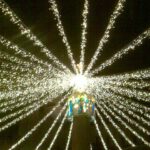 The projects that I started last month turned out to be longer lasting and as I was the responsible person I did continue working on them. With regard to the acquisition of German companies, we continued to test our approach with a/b-testing. In order to get an understanding of which infographic worked the best receiving responses from our future clients, I created two infographics. We did have success with that in the form that we received positive feedback from interested German companies with which my colleague Luigi, Head of Commercials will meet personally to talk about a future collaboration. Considering the task and the fact that I will leave this month I could bring this project to end for me and hand it over to Luigi.
The other project that I spend time on was the Google Analytics account of our company. Together with my colleague from the Content Management, we created a sales funnel. That it is to say a way to track how our visitors become actual clients. For this, I created several triggers and tags on the sales relevant pages, such as price pages. Having our buyer personas always in mind, we built an effective and customized dashboard within Google Analytics to manage our main Key Performance Indicators for our business.
A highlight of this month and the end of this exchange was the event Alhambra Venture which took place here in Granada for the fifth time. It was basically about the start-up scene here in Andalusia and all the participants of the Erasmus for Entrepreneurs program were invited by my host`s IO Sulayr. A great experience and opportunity for networking and getting to know other participants of this program as well as investors for the future.